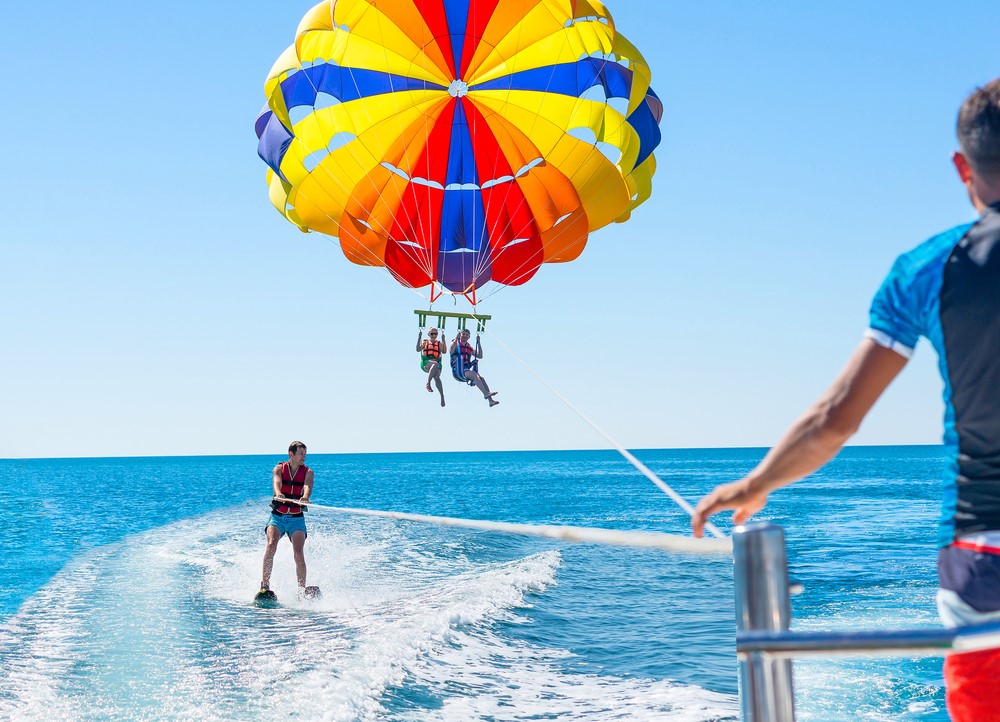 06 Jul

A Thrill Seeker's Vacation Guide To Paradise Island

Many people enjoy long walks on the beach, a calm afternoon by the pool, or a slow day of shelling and sipping tropical drinks. If this is not your idea of an island getaway and instead crave adventure and thrills, Paradise Island Beach Club has a few suggestions in mind. Paradise Island is full of fun Bahamas adventures that will get your heart thumping and blood pumping.
Flying High
One of the most exhilarating thrills here on Paradise Island is a high flying adventure that takes you high above the waves. As you strap into the harness and begin to rise above the boats and wakes, you will get a stunning bird's eye view of our beautiful Bahamas home. When you take a parasailing adventure, you do not usually get into the water as you take off from the back of the boat and return to the same platform so if you do not wish to wear a swimsuit out, it is not typically required. Depending on the business you decide to go with, they may allow things like GoPros so that you can record your adventure and share with loved ones later on.
Racing Waves
Another popular thrill on Paradise Island is the many watersports rentals. Rent out jet skis for the day or take a fast-paced tour of the area. You can cut through the waves and skate over wakes on these high-speed machines. Feel the ocean water spray as you race each other and have a blast. You can also find companies with boats that will take you wakeboarding and banana boating.
An Aquatic Adventure
For a fun water-filled adventure in a controlled environment, a trip to Atlantis water parks and marine adventures could be just what you need. From swimming with sea life to taking the plummet down waterslides, you will find it all. Take a trip down the lazy river or make a splash in one of eleven pools.
You can experience all of these attractions and more when you stay with us in any of our beautiful beach villas or Paradise Island Beach Club resort accommodations. You will have access to all of the surrounding thrills along with stunning views and absolute comfort in your Paradise Island beach rental. Come and visit us at Paradise Island Beach Club for a thrilling Bahamas adventure!