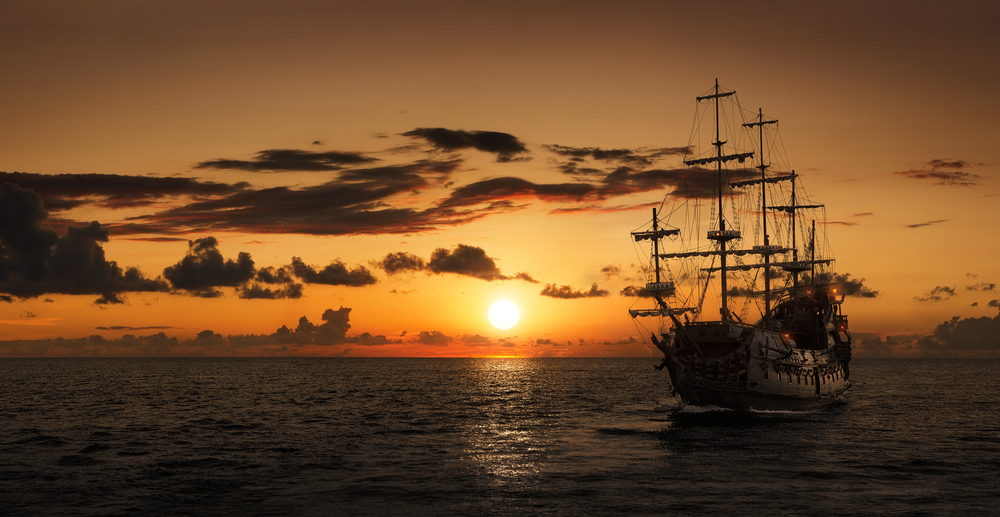 28 Feb

Ahoy Matey! Blackbeard's Revenge Grand Opening

We're days away from the grand opening of Blackbeard's Revenge, the Bahamas' newest attraction. Hop aboard a 500-ton, 18-century pirate ship on Nassau's coast to experience a one-of-a-kind live piracy dramatization, including cannon blasts, historical tales, and plenty of pirate plundering. Blackbeard's Revenge will have kid-friendly excursions, sunset cruises, and even three-hour, late-night "Pirate Parties." And for a limited time, you can receive 50 percent off your Blackbeard's experience if you choose a first-class stay at Paradise Island Beach Club. Simply give us a call today at 1-800-310-5148 to learn more about this incredible offer. All of our charming ocean-view Bahamas villas are a short boat ride from Nassau. We also recommend visiting Downtown Nassau during your trip to our neighboring island for eclectic shopping, delicious Bahamian cuisine, and the engrossing Pirates of Nassau Museum!

Daytime Tours
Blackbeard's Revenge has four daily daytime tours that sail around Nassau Harbour and our very own Paradise Island. You might even be able to spot our beautiful Bahamas villas from the ship! These daytime tours are kid-friendly; in fact, the journey only costs $30 for children ages 3-12. Kids will receive a free gift and can even steer the ship! The two-hour trip will not only entertain participating scallawags, but the pirates will also tell tales of the Bahamas' piracy history. You can expect cannon fires, hoisted sails, and climbing aloft on this exciting expedition.

Sunset Tours
Sit back, relax with an ice-cold beverage, and enjoy this sunset sail accompanied by live music from the "Loose Screws." This cruise features two fully-stocked bars, an air-conditioned V.I.P. Lounge, live cannon blasts, and genuinely breathtaking sunset views. The sunset sail is geared toward adults looking for a relaxing, beautiful, and delicious evening of sailing, pirate-themed cocktails, and a taste of 18th-century piracy.

"Pirate Party"
Blackbeard's Revenge will have a nightly three-hour Pirate Party on its 500-ton Spanish galleon. This vessel is one of the first fully-equipped party cruises in Nassau. There are three decks of space for sailors to explore. These pirate parties are already selling fast due to high demand. The ship will beautifully illuminate the teal sea with its colorful light schemes. You'll want to purchase V.I.P. tickets for exclusive access into the Captain's Lounge where special pirate perks await.

A Bahamas Honeymoon
Paradise Island Beach Club has become a premier Bahamas honeymoon destination thanks to our stunning beach, affordable vacation rentals, and world-class amenities. We have charming ocean-view Bahamas villas as well as a first-class Paradise Island resort, complete with exclusive Cabbage Beach access, cabanas, pools, a weekly Wednesday night Bahamian dinner and Junkanoo celebration, and so much more! And remember, Blackbeard's Revenge is 50 percent off when you stay with us! So give us a call today at 1-800-310-5148 to book a long-overdue honeymoon, family vacation, or group getaway.