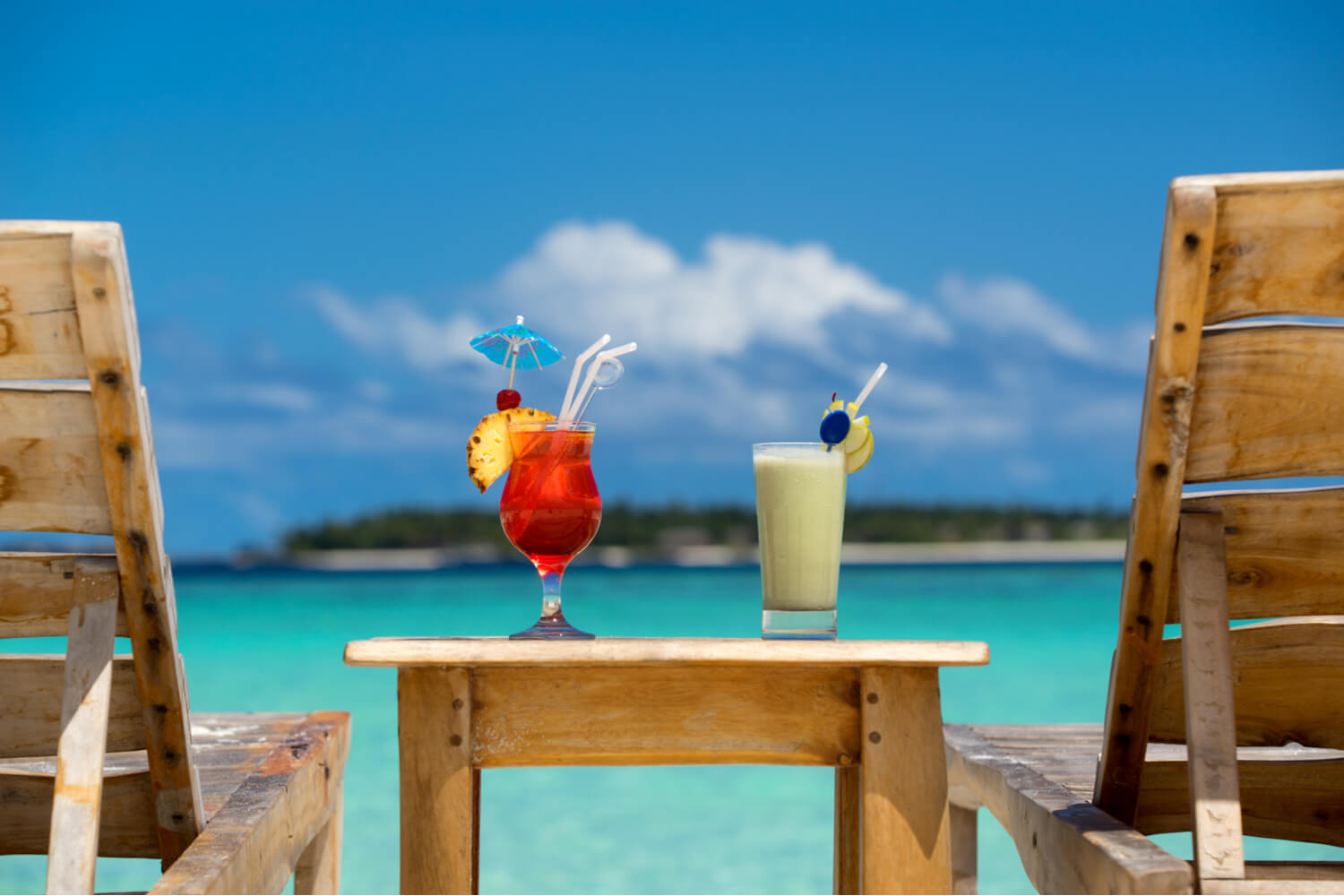 15 Dec

5 Beachy Drinks to Enjoy from Your Luxury Bahamas Villa

Treat yourself to an intimate getaway at the Paradise Island Beach Club. Our assortment of luxury oceanfront villas on Cabbage Beach grants a level of privacy that you aren't privy to at other establishments. We understand that traveling during these times is a little different than in previous years, which is why we've implemented top-of-the-line cleaning practices and updated our checking-in process to ensure all our guests feel safe while relaxing at our Paradise Island resort. When you reserve a private Bahamas villa, you're free to lounge around on the beach and relax in an environment free of crowds. Sweeten your experience by taking advantage of the fully-equipped kitchens in your villa rental and becoming your own mixologist. Create the best beachy cocktail to serve while soaking in the warm sun at your luxury Bahamas villas.

There's no way we could write about tropical cocktails to enjoy at your Bahamas villa without mentioning the Bahama Mama. Blend an assortment of crushed ice, rum, coconut rum, grenadine, orange juice, and pineapple juice for a refreshing, fruity concoction. Enjoy sipping from your Bahama Mama on your very own slice of tropical paradise.

Another favored rum beverage, the Goombay Smash features an eclectic mix of rum, apricot brandy, pineapple juice, and orange juice. Emily Cooper at Miss Emily's Blue Bee Bar on Green Turtle Cay coined the recipe in the 1960s. Make a large batch of this delightful cocktail, and spend the evening sipping away on this delightful beverage.

If you're looking for a drink that's just as refreshing as a Bahama Mama but less sweet, consider making a classic Mojito. Muddle mint leaves with fresh lime juice and sugar, and top with ice, rum, and club soda. If it's not sweet enough, you can always add more sugar.

Piña Coladas are the epitome of a beachy cocktail, and they're easy to make. Blend coconut milk, frozen pineapple chunks, and white rum and serve with a fresh pineapple wedge. Feel free to leave out the rum for a refreshing nonalcoholic mix of coconut-y deliciousness.

Derived from the Sanskrit word for five, the "punch" in Rum Punch indicates that this cocktail is only meant to have five ingredients. Similar to the Bahama Mama, Rum Punch integrates familiar tropical flavors like orange and pineapple juice with rum and grenadine. Mix enough for a few people, or make a pitcher to share. 
Book Your Luxury Bahamas Villa on Paradise Island
Your private slice of paradise awaits at our Paradise Beach resort. Whether you're planning a family vacation or a couples getaway for two, you're sure to find the perfect accommodation to fit your needs. While you're here, take advantage of our fantastic on-site amenities like beach yoga, biking, hair braiding, swimming and snorkeling, watersports, and so much more! If you're not interested in mixing your own cocktails, you can always sip on some fantastic concoctions at the Reef Bar, located on-site. You're free to do as little or a much as you're comfortable with during your stay at our Paradise Island resort. To learn more about our luxury Bahamas villas, please give us a call at 242-363-0101.