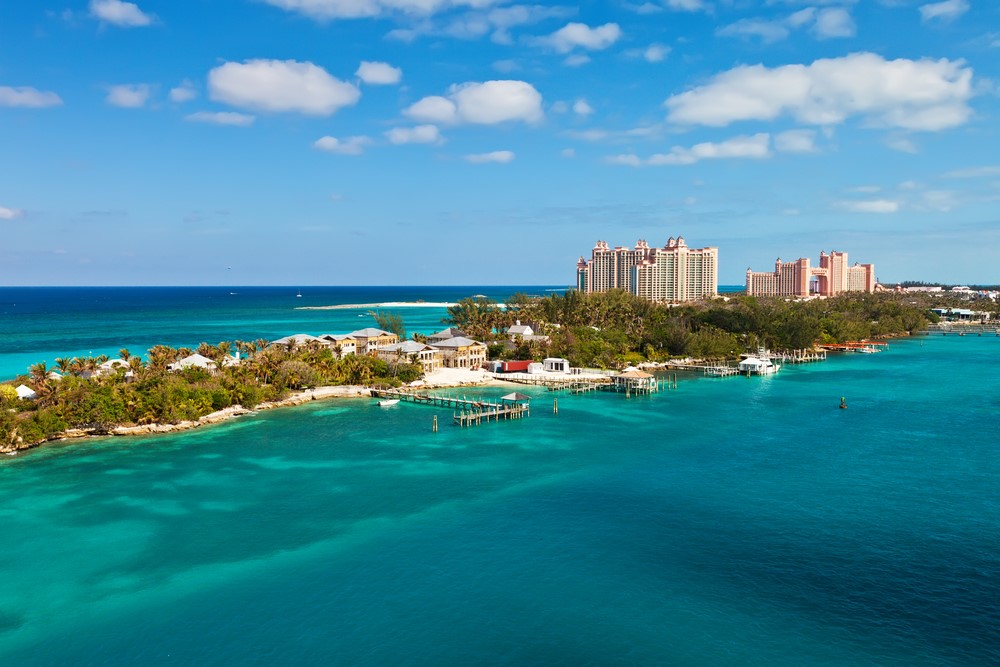 12 Oct

Everything Water At Paradise Island

Paradise Island sits offshore from the island of New Providence in the Bahamas and features gorgeous white-sand beaches and crystal, blue waters. With fabulous beaches comes fantastic activities from watersports to a water park, there is plenty to do on your Paradise Island vacation. Paradise Island Beach Club is nestled away among lush tropical landscaping making it the perfect private, exclusive island getaway. Close to all the attractions and featuring incredible amenities your vacation will make a splash!
Atlantis Paradise Island
Atlantis Paradise Island is a grand water experience. It features the world's largest open-air marine habitat, Aquaventure, a 141-acre waterscape, including the iconic Mayan Temple's Leap of Faith Slide and eleven pools. It is a tropical environment that delivers water adventures, unlike any others. It is close to the resort, and when you stay at Beach Club, you get discount passes to Atlantis making getting in the water that much better.
Dolphin Adventures
Jump in and swim with the dolphins. This adventure offers a one-of-a-kind experience that you will never forget. Atlantis Dolphin Cay and Blue Lagoon Island both offer dolphin adventures. You will learn about these mammals, how they live, what they eat, and their natural habitat. Then you will get to experience them up close. These peaceful creatures are brilliant and gentle and you will have a blast swimming and interacting with the dolphins while they dance and perform tricks.
Excursions
Enjoy fun and excitement all around the island. Climb aboard one of Powerboat Adventures' high-speed powerboats for the most extravagant trip of your life. Jump in and experience the crystal reef, stingrays, and sharks on your snorkel adventure. Glide through the water on a sailboat ride and learn a few tricks on how to sail. There are also ferryboats that will take you to nearby islands so you can explore and try something new.
Beach Club
With the beach as our backyard, we offer plenty of water activities! Bury your feet in the pure white sand, or dive into our crystal clear waters. Feel the wind in your hair while jet skiing, kayaking, canoeing, or kiteboarding. Hydrate in one of our two heated swimming pools overlooking the ocean or take a moment to dry off and relax on our sea-breeze filled patio.
Paradise Island Beach Club is the perfect family vacation spot. Surrounded by vast beauty and tranquility, the beachfront hotel and timeshare resort has everything you could need. Spend your whole vacation in the water or get out and explore the town. We are just mere minutes away from world-class dining and entertainment. Whatever you decide Paradise Island Beach Club is the perfect spot to jump into the Caribbean life.