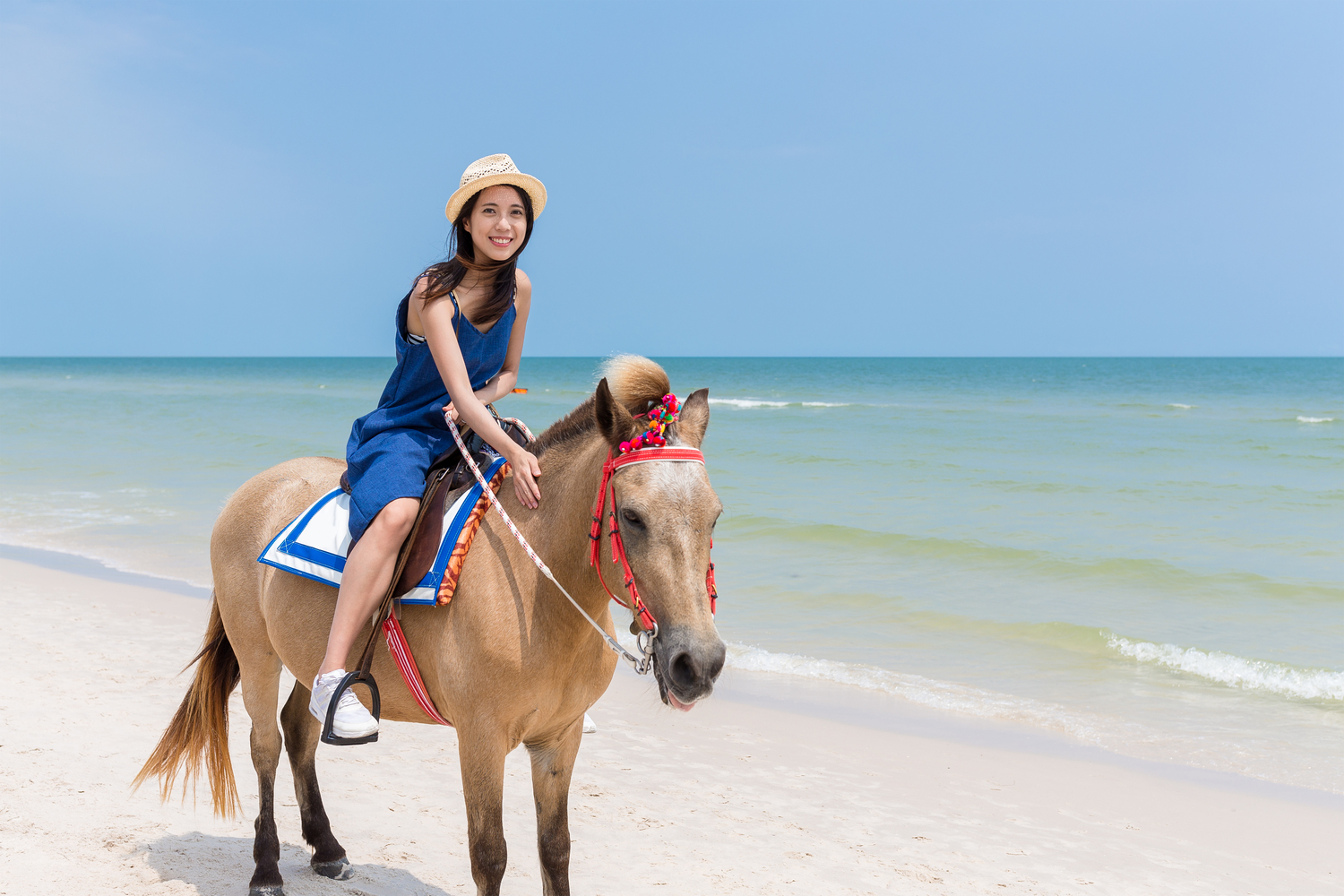 14 Jul

Best Places to Go Horseback Riding in the Bahamas

One of the best ways to stay safe and healthy during your Bahamas vacation is to engage in socially-distanced, outdoor activities while staying at  Paradise Island Beach Club—like beachfront yoga, hair braiding, and biking. Plus, you and your loved ones will have private access to Cabbage Beach's soft, white sand and turquoise waters, and enjoy Caribbean sunrises from your beach villa. Whether you're on a Bahamas family vacation or a Caribbean honeymoon, having nearby, safe excursions to explore our lovely island is important for your well-being. Going horseback riding in the Bahamas is an excellent activity that allows you to adhere to social distancing guidelines, explore the island, try something new, and create memories that will last a lifetime.
Reasons to Go Horseback Riding in the Bahamas
If you've been looking around for things to do in Nassau, consider going horseback riding in the Bahamas. The stables near Paradise Island Beach Club accommodate novice and experienced equestrians alike. Even if you've never ridden a horse, their excellent guides will help you every step of the way. Experience Bahamas beaches from a different vantage point when you go horseback riding in Nassau. Lead your horse through tropical vegetation across white-sand beaches, and the Caribbean Sea's pristine shallows.
The only riding facility in Nassau (and longest-running in the Bahamas), Happy Trails Stables, is the place to go horseback riding in the Bahamas. Their service includes transportation to and from your Paradise Island resort, a riding tutorial, and a tranquil ride through the secluded Coral Harbour canal, tropical woodlands, and across a pristine Bahamas beach. They maintain a leisurely pace, which is perfect for first-time riders. Don't forget to ask for a picture during the tour so that you can commemorate the experience! 
Beach Villas for Your Ideal Bahamas Getaway
Your much-deserved and long-awaited Caribbean vacation awaits at Paradise Island Beach Club. Our private slice of Cabbage Beach is perfect for a day lounging around in the sun, sipping your favorite beverage, and basking in the tropical beauty surrounding you. Take advantage of the plethora of opportunities to explore our island, like going horseback riding in the Bahamas. Cook your favorite meals, or try your hand at Caribbean cuisine, from the comfort of the fully-equipped kitchen in your beach villa. Please contact us today for more information on our luxury Paradise Island resort.