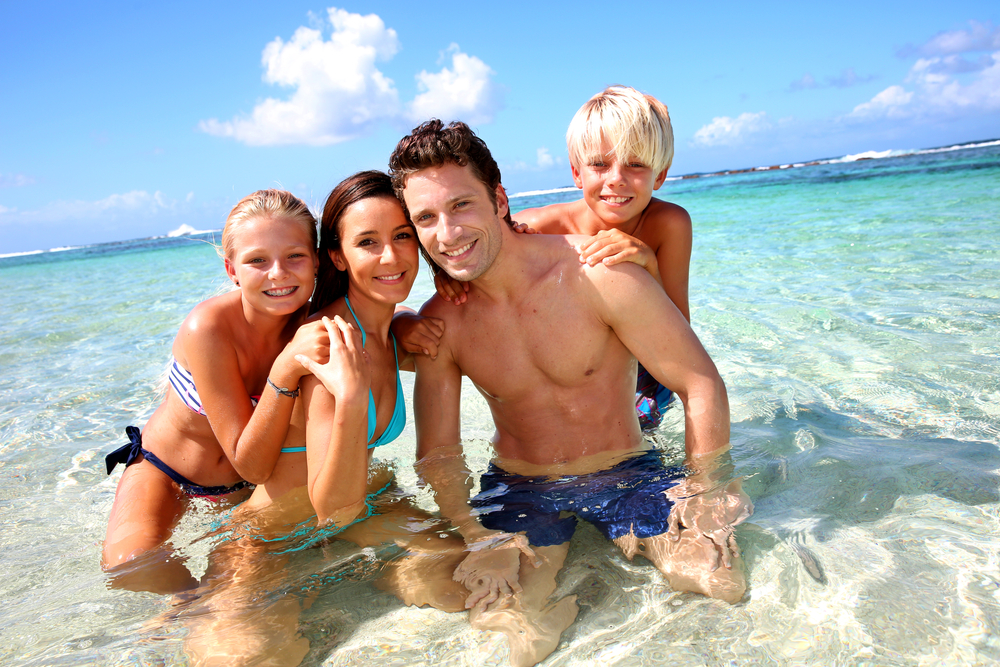 17 Jun

How to Stay Healthy While Traveling with Your Family

It's finally time. That Bahamas family vacation you booked ages ago is just around the corner, and your loved ones couldn't be more excited. Only there's this voice in the back of your head that keeps musing over this one question: how to stay healthy while traveling? At Paradise Island Beach Club, your health and comfort are our number one priority. Our dedicated staff has done everything within their power to ensure the highest degree of cleanliness at our Paradise Island resort. Even still, we understand your concerns around travel health, which is why we've assembled a list of tips that'll (hopefully) quiet your worries so that you can enjoy your Bahamas Beach vacation to the fullest.
How to Stay Healthy While Traveling: Packing the Essentials
Your brain may or may not on the verge of exploding from trying to formulate every family member's packing list while you were supposed to be sleeping, and maybe it feels like parts of those lists keep dribbling out your ears, so you have to re-remember things, and you could write it down, but, honestly, who has time for that? Trust our travel industry expertise when we say that everything's going to be okay. Let us help carry some of that mental load by creating a comprehensive list of how to stay healthy while traveling with your family.
1. Sanitation Precautions
A travel-sized Purell hand sanitizer and anti-bacterial wipes will go a long way, especially with younger kiddos. Make sure your family cleanses their hands when touching high-contact areas, like door handles. Purchase bioscarfs or biogaitors for your family to wear while visiting densely populated areas or during air travel. All airlines require masks or face coverings as well as most other public places to help keep your loved ones and the people around you safe.
2. Sun Protection
Pack sunscreen and other sun protection items like brimmed hats and sunglasses, so your family can fully enjoy the beach fun without worrying about getting a nasty sunburn. Although, as all parents know, life rarely goes according to plan. So, bring some aloe lotion just in case.
3. Hydrate, Hydrate, Hydrate
No one likes being dehydrated or risking heat exhaustion. Consider packing water bottles for the family. That way, you save money by not spending it on bottled water, and packing one is better for the environment. Take these collapsible water bottles, for instance. They're easy to pack, have a carabiner, and don't weigh much, so it's easy to take on the go.
4. Pace Yourself & Get Plenty of Sleep
Sleep is an essential factor for everyone, regardless of age. Do your best to make sure your family gets plenty of rest during their stay at Paradise Island Beach Club. Young children, in particular, are not equipped to handle the fast-paced, on the go, travel style. Try to avoid a strict, time-regimented schedule, as that could cause undue stress. Instead, encourage naps or intermittent, low-key free time activities like going to the beach. But, of course, you know your family best: if an action-packed day is what they need, by all means, schedule away.
5. Travel-Safe Medication
No matter how hard you try to predict the future, there's no way to anticipate everything. Pack a stash of emergency medication that includes a fever reliever, cough medicine, antiseptic cream, bandaids, and anything else specific to your family's needs. The future is a mystery to everyone, but a little preventative preparation doesn't hurt.
Practice Travel Health with Us at Paradise Island Beach Club
We at Paradise Island Beach Club want you and your family to get the utmost enjoyment from your Bahamas family vacation. Our ideal location grants an added layer of privacy as our section of Cabbage Beach on Paradise Island, is private and exclusive to our guests. This way, you won't have to worry about uncomfortably crowded beaches and can luxuriate in peace. If you'd like more information on how to stay healthy while traveling with family or would like to make a reservation, please give us a call at 1-800-310-5148 or email us at reservations@pibcresort.com. We're happy to help.