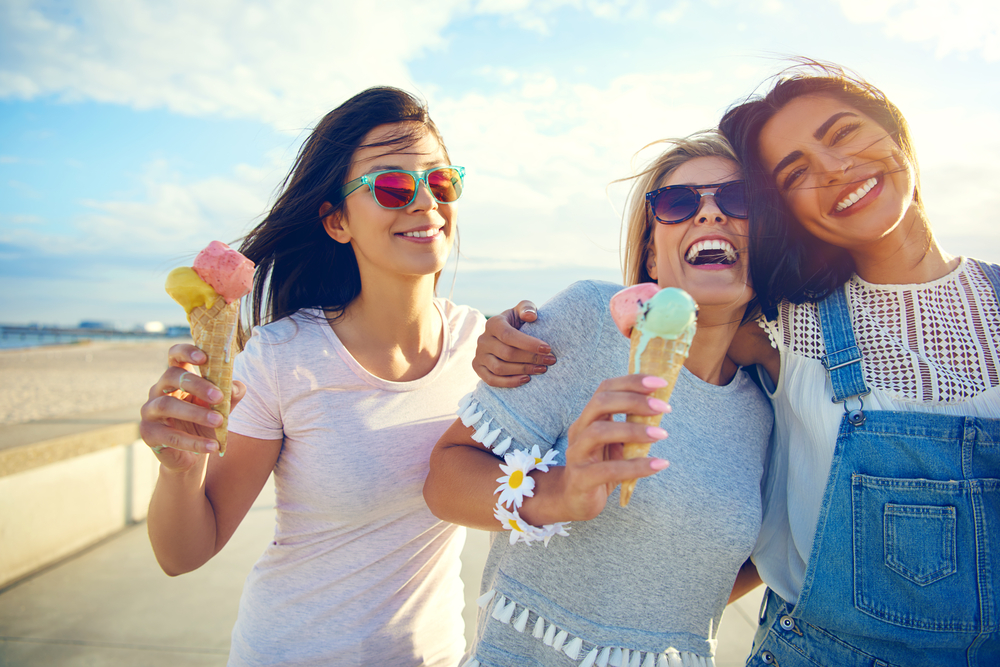 27 Jun

Plan a Fun Girls Trip



Whether you're planning a girls getaway or a bachelorette party to our Paradise Island resort, we know that planning a trip with your girls requires a little extra tender love and care during the process. Paradise Island Beach Club is centrally located to an abundance of versatile vacation activities for everyone to enjoy during your stay. Plan to spend a day at Cabbage Beach, try the immaculate local eateries, or shop Downtown Nassau. There are amazing benefits that come with taking the time to grow friendships, and we'll provide some fun activities to do with your girls while at Paradise Island Bahamas.

Take a Cooking Class

Impress your friends with your cooking abilities when you take a cooking class at Goombay House, or at least just laugh over your attempt! There's no better way to share an experience with your girls than one that involves indulging in delicious eats when you're finished! You'll get the attention you deserve with this intimate cooking experience that will teach you how to create Bahamian cuisine! 

Try a Unique Fitness Class

What happens in Paradise Island stays in Paradise Island, why not take your group on a risqué adventure, and try a tastefully done pole fitness class at Girl On Pole Dance Studio! Let your hair down, with a class that caters to both beginners and intermediate skill levels, as you spend your time laughing and impressing each other with your unique abilities! This will be a highlight on your list of things to do in Nassau Bahamas with your girls!

Wine and Paint

Let the wine flow and your creativity shine at Big Picture Paint & Sip Studio, as this will leave lasting shared memories with your friends while staying at our Paradise Island resort. Sip on wine and mingle during this two hour class with your friends and making new friends along the way! Challenge your friends to see who makes the best piece of art as you follow the friendly instructors step by step! Even if you're new to painting, you'll have a blast laughing and indulging in the provided wine and hors d'oeuvre during this event!

Lavish Bahamas Beach Resorts
As we get older, it's essential to nurture our female friendships as life becomes increasingly busy with kids, sporting events, family birthdays, and anything else life throws your way! We know on a girls trip sometimes you just need to relax under an umbrella in a lounge chair with a cocktail, and we strongly encourage you to indulge in this simple pleasure during your stay! At our sun-drenched Paradise Island resort, you'll be just steps away from the emerald green waters of Cabbage Beach! Before planning your much-needed girls getaway to Paradise Island Beach Club by calling 1-242-363-0101, we suggest browsing over local adventures online to start planning the itinerary for your stay!