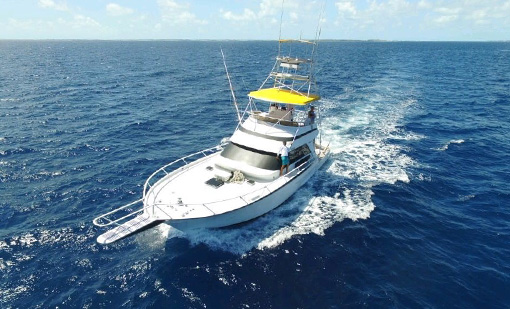 25 Oct

A Day in the Life at Paradise Island Bahamas: Part 2

Last month we went over the fun land activities you'll have access to while staying at Paradise Island Beach Club in A Day in the Life at Paradise Island Bahamas: Part 1. It only makes sense that we go over the Bahamas tourist attractions and adventures you can have in water as there are many things to do on Paradise Island. During your winter vacations, the water is at the perfect 80-degree temperature, which means you won't be able to step foot onto our beautiful island without taking a dip in the ocean. Keep reading to discover what to do in the Bahamas in the water while staying at our sun-drenched Paradise Island resort.
Life Above the Water
Enjoy waking up each morning with a refreshing swim in Paradise Island as Cabbage Beach will be right in your backyard. During your getaways, you'll be able to lounge on the beach, drift off under the sun, and periodically cool off with a refreshing dip in the water. You'll also have access to two on-site heated pools where you can lounge poolside at our Paradise Island resort with a cocktail in your hand. For those wanting to step up the thrill, you'll be able to choose from a variety of watersports rentals. Have a birds-eye-view of the emerald green waters over the beach on a parasailing adventure. Slice through the waves on a jet-ski, kayak, or kiteboarding experience! No matter how you spend time on Cabbage Beach, you'll have a magical time out in the open blue in Paradise Island, Bahamas!
Life Under the Water
Have you ever wanted to have the feeling of complete tranquility and absolute freedom from the daily stressors of life? Something truly magical happens when you dive below the waters and discover a whole new world through the act of Bahamas snorkeling. Take a short stroll down Cabbage Beach to the secluded coral reef cove, where only a few places like Paradise Island Beach Club have access to. Perhaps setting out on the half-day (10 a.m. to 4 p.m.) Rose Island Charter Excursion to participate in Bahamas snorkeling and swimming will be your favorite things to do in the Bahamas on a cruise. If you've never gone snorkeling before, this is a must-do in the Bahamas!
Escape to Paradise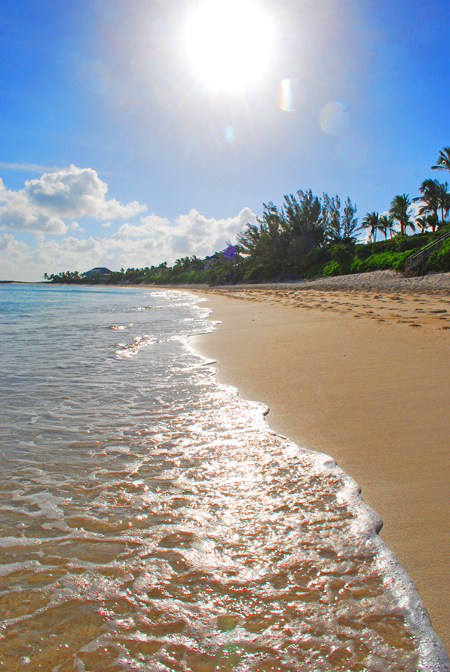 Seven beautiful beaches surround Nassau and Paradise Island that offer a variety of Bahamas tourist attractions and thrills in and out of the water. Whether you'd like to try a Bahamas snorkeling adventure, parasail for the first time, or spend your afternoon on a private charter, the options are endless! To gain further insight into what to do in the Bahamas, check out our Adventures Page on our website. It's never too early to start planning your upcoming winter, and post-holiday escapes to Paradise Island Beach Club. Please give us a call at 1-800-310-5148 and make your reservations today!