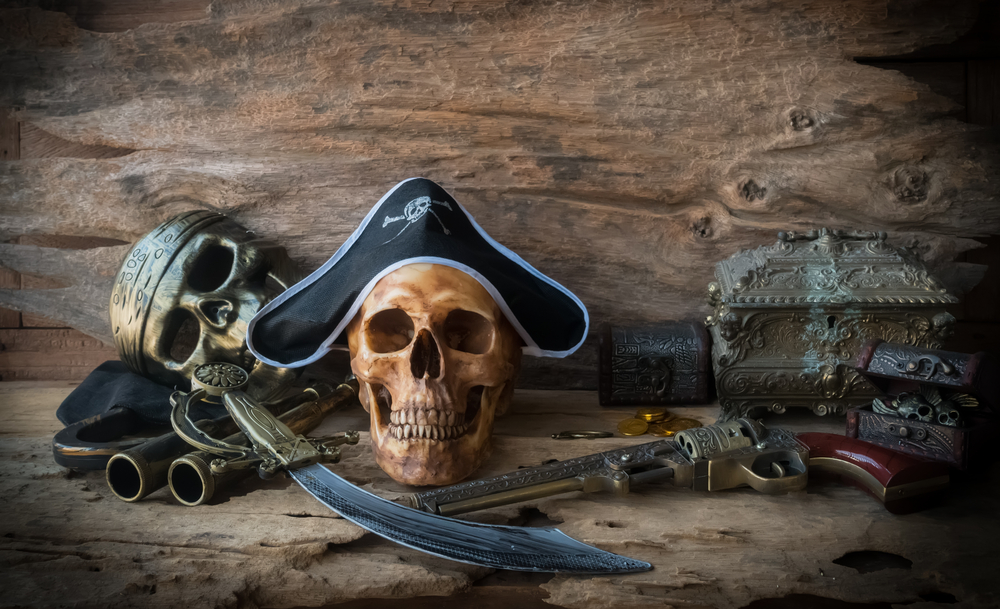 03 Sep

Yo-Ho! Yo-Ho! A Pirate's Life for You | Pirate Adventures in Downtown Nassau

Avast Jim Lad! Tis' always a fine day to explore the Golden Age of Piracy in Downtown Nassau while staying at ye Paradise Island Beach Club quarters. Okay, so speaking pirate may not be our forte; however, we can point you in the right direction! Downtown Nassau was in the heart of all the piracy for nearly 30 years up until 1720, which means there's no better place to learn about pirate history. Our breathtaking Paradise Island Bahamas villas are just a short boat ride from all the pirate activities and wonderful things to do in Nassau. When a pirate life IS for you, we recommend visiting the local pirate attractions in Downtown Nassau.
Pirates of Nassau Museum
Soaking up the rich history of the Golden Age of Piracy in Downtown Nassau should be at the top of your list of things to do in Nassau Bahamas. The Pirates of Nassau Museum is perfect for those with family or when you have a love of the culture and want to know more. Immerse yourself in the world of looting pirates with a variety of interactive displays, unique treasures, artifacts, a replica ship, the flag room, and so much more. When you think you know everything about pirates, this museum will give you a more realistic insight into what piracy means in Downtown Nassau. 
Blackbeard's Revenge Cruise
Step aboard a new replica pirate ship, Blackbeard's Revenge, to experience the life of a pirate in Downtown Nassau. The 18th-century ship brings piracy to life with cannon blasts, the Captain's Lounge, dancing pirates, and the historical tales of the high sea. Choose one of three different cruises depending on the adventure you seek. So… All aboard ye scallywags! Feast your eyes upon Blackbeard's Revenge as ye make way to the views of the beautiful sea and all the rum ye could ever dream. See, there we go again speaking in pirate when we know we should really leave this to the experts. When you're looking for exciting, fun things to do in Nassau, planning a pirate cruise will be a favorite way to leave life-lasting memories! 
Convenient Bahamas Villas
As you head back to ye quarters, oops, we mean your stay in Paradise Island Bahamas, you'll be surrounded by the emerald waters of Cabbage Beach. Continue your daily adventures at our on-site bar and grill, Reef Bar, where you'll be able to indulge in a much-needed piña colada or daiquiri during your stay. You'll also have access to a grocery store on-site where you can purchase beer, wine, and a variety of spirits, we suggest a bottle of rum⁠— of course! We'd be happy to stock your private villa before your arrival all you need to do is email us your shopping list! To learn more, please give our friendly staff a call at 1-242-363-0101.