16 Dec

Experience the Magic of a Junkanoo Parade

Certain things come to mind when you think of Nassau and the Bahamas, like conch shells, crystal waters, and sandy beaches. However, there is more to this region, including a culture steeped in tradition and history. Discover countless ways to learn what makes this island special during your stay at Paradise Island Beach Club, including witnessing the annual Junkanoo Parade.
What Is Junkanoo?
Those staying with us over the holidays have the chance to experience one of the top yearly festivities. Dating back hundreds of years, Junkanoo is a music celebration and cultural dance unique to the Bahamas. Learn more about its history by stopping by the Educulture Junkanoo Museum, found next to the National Art Gallery of The Bahamas.
What to Know about the Parade
There are two parades during the holiday season. One takes place the day after Christmas. Festivities kick off at 12 a.m. on Boxing Day. Bay Street comes to life as groups of performers decked out in colorful costumes work their way down the corridor to the soundtrack of chants, cheers, and music. A second parade happens on Jan. 1, making it a memorable way to kick off the new year.
Other Junkanoo Celebrations
In addition to the two annual parades, there are other celebrations on Independence Day and other small holidays. Another memorable way to experience this cultural celebration is the Junkanoo Summer Festival, which takes place in July. Visitors and locals can enjoy live Junkanoo performances, Bahamian crafts, music, drinks, and cuisine every Saturday. To learn more about this annual festival, call 242-302-2000.
Take It All In on a Getaway to Paradise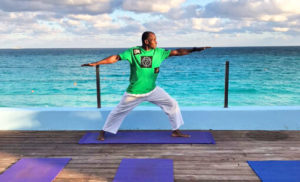 Whether watching the annual Junkanoo Parade or exploring a museum, there is no shortage of ways to learn about the Bahamas' history and culture when visiting Paradise Island Beach Club. Found on the sandy shores of Cabbage Beach, our resort is the ideal home base for any vacation.
Rest up after a late night at the parade in the comfort of your private villa, equipped with a spacious living room and primary bedroom with a king-sized bed. Make the most out of your stay by taking advantage of our on-site adventures like hair braiding, conch salad demonstration, and yoga. To learn more about reserving your spot on these activities or our resort, call 1-800-310-5148.