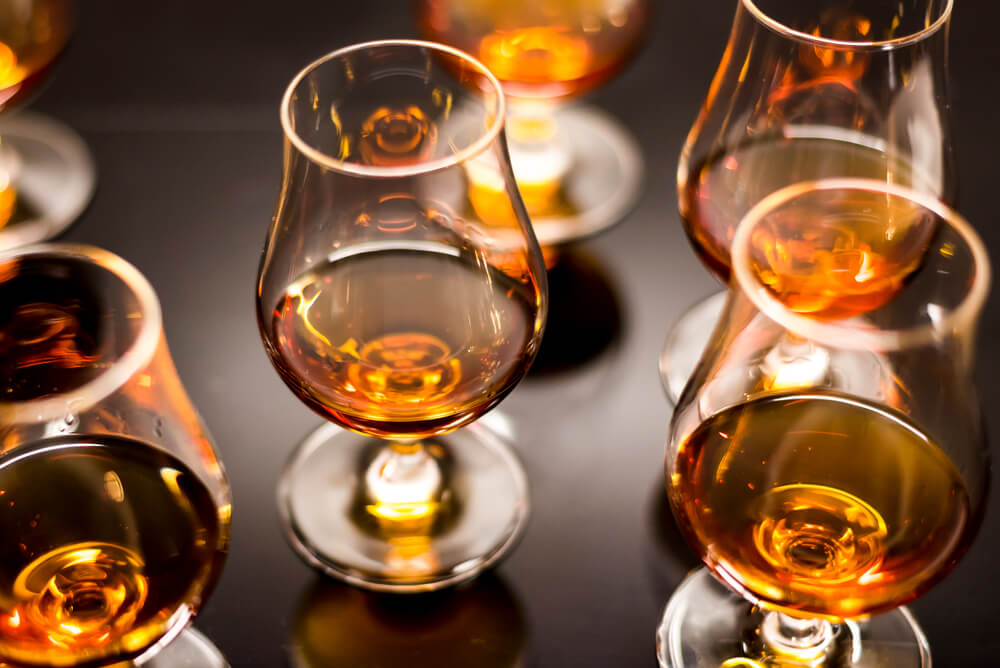 21 Apr

Raise a Glass at a Nassau Bahamas Rum Distillery

During your stay at Paradise Island Beach Club, immerse yourself in Bahamian culture, including local food and drink. A staple of almost every famous Bahamian cocktail is rum. Before playing mixologist at your private villa, visit the rum distilleries around the area. The Bahamas are known for this spirit, so there's no better place to learn about the origins and how it's made than a Nassau distillery.
The Top Nassau Rum Distilleries
When planning your Bahamas getaway itinerary, leave some time to explore the different rum distilleries around Nassau. There's something for everyone's tastes at these local distilleries, from traditional rum to something with a unique twist.
Located in a historic downtown Nassau estate, John Watling's Distillery has created high-quality rum since 2003. The distillery's five-step process produces small-batch rums like John Watlin's Amber and John Watling's Single Barrel Rum. Stop by for a free production and museum-like tour. After the tour, enjoy a legendary cocktail made with the rum you just saw being produced.
Before becoming a distillery, Luna Rum created rum cakes. In February 2020, they decided it was time to make their own rum. Stop by to taste the work of the island's newest rum distillery. Try different flavors from "Brilliant Banana" to "Calypso Cherry Chocolate." Book a 25-minute or 45-minute tour to learn about the history of rum making and enjoy complimentary tastings of their rums. 
After sampling the best rum on the island straight from the source, don't forget to swing by The Bahamas Rum Cake Factory for a sweet treat to enjoy back at your villa. 
Escape to Paradise and Book Your Bahamas Villa
Your beachfront escape is waiting for you at Paradise Island Beach Club. With a range of private villas, there is one perfect for your next family vacation or romantic getaway. After a day of exploring, relax on your private terrace and enjoy a drink made with the rum you picked up from a local distillery. Please call 1-800-310-5148 to learn more about our accommodations and availability.