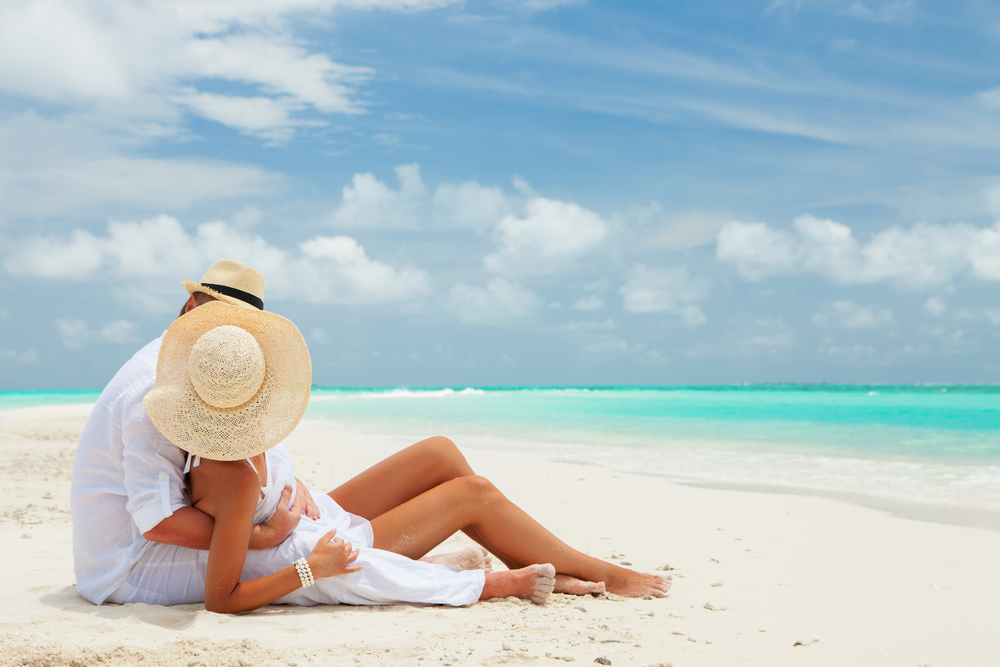 16 Jan

Top 5 Romantic Date Ideas in Nassau Paradise Island

Chocolate, wine, red roses, special gifts, romantic escapes to our beautiful Paradise Island resort—it seems as though the season of love has our head up in the clouds! Come back down to earth and start planning your last-minute trips to Paradise Island Beach Club. After spending time with extended family at the end of the year gatherings, it's no wonder Valentine's Day comes right after the busy holiday season. It's essential to take time to cherish and nurture your relationship with your significant other away from city life! Here are five excellent date opportunities you'll be able to try during your romantic getaway in Nassau Paradise Island.
1. Cook a Meal Together
Not only will you have access to some of the best cocktails prepared by our mixologist at Reef Bar & Grill, but you'll also be able to cook a lovely meal for two in your villa. While there are many upscale Paradise Island restaurants around the area to explore, cooking a meal with one another in the privacy of your villa will be a great way to grow your relationship. We can even stock the villa with groceries; all you have to do is email your shopping list to reservations@pibcresort.com. 
2. Enjoy Fun Activities for Couples
There's an extensive nightlife scene in Nassau Paradise Island, where date nights equal great nights! As you're looking for entertainment around the island, you'll find casinos, karaoke, clubs, shows, including our favorite—Junkanoo—and so much more. You can also grow your Bahamian cooking skills with our on-site Conch Salad Demonstration during your stay.
3. Relax Near the Water
It doesn't matter if you're on a Caribbean honeymoon, romantic getaway or anniversary trip, chances are, you'll want to relax by the water. Lay outside on the pristine sands of Cabbage Beach (which is in the backyard of Paradise Island resort), head out on the bright turquoise waters on the Rose Island Charter Excursion, or spend the day at Atlantis Aquatic Water Park. We also have sparkling freshwater pools on-site (one with a swim-up bar) for those who want to have a cocktail surrounded by our lush gardens in a comfortable lounge chair in Nassau Paradise Island.  
4. Stay Active Together
If you're up for more than just a relaxing day on the water while at Nassau Paradise Island, check out the watersport rentals, dolphin encounters, and parasailing opportunities during your stay! You'll also be able to start each morning with a workout using our fitness center or take a scenic bike ride together using our bicycles on the property. Active couples will also be able to take the instructor guided yoga classes offered on-site with the emerald-green Caribbean waters as your backdrop! 
5. Explore Downtown Nassau
While there are many exciting things to keep you entertained around the resort, you'll find some of the best things to do in Nassau, downtown! Downtown Nassau provides fun walks around the eclectic shops on Bay Street, the perfect Instagram pictures at the Forts of Nassau, or chances to learn about the Golden Age of piracy at the Pirates of Nassau Museum. You can even step aboard a replica pirate ship, Blackbeard's Revenge, which offers three types of cruises! Couples will love the versatile Bahamas attractions in Downtown Nassau, and you'll want to plan a day exploring.
Let Love Fill the Air in Paradise Island
Even if you're not planning a visit during Valentine's Day, you'll come to see why planning a Caribbean honeymoon or anniversary trip to the Bahamas will be a must. Paradise Island Beach Club offers fully-equipped kitchens, private balconies, living rooms with ample space, direct access to the beach, and more! We encourage you to take a quick peek through our accommodations page to see what you can expect. Our friendly staff is standing by at 1-800-310-5148 to answer any questions you may have about an upcoming stay at our Paradise Island resort.