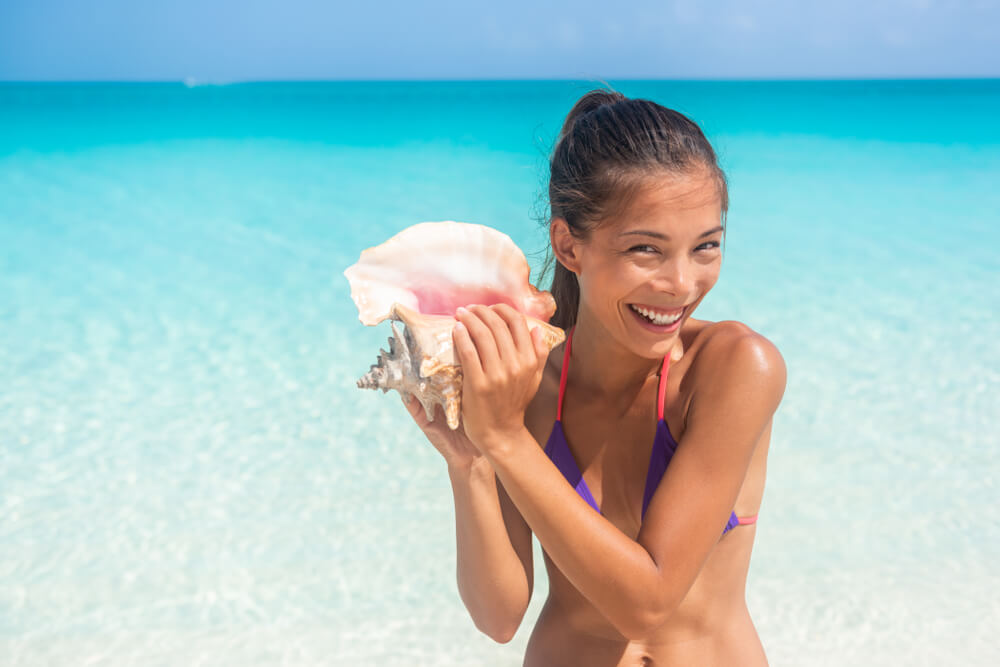 09 Aug

Look Down | A Guide to Shells in the Bahamas

The sandy shores of Nassau and Paradise Island are home to some of the best adventures the Bahamas has to offer. For guests staying at Paradise Island Beach Club, the pristine sands of Cabbage Beach are your playground. Go for a sunset stroll or cool down with a quick dip in the ocean. No matter what activities draw you to the beaches, be sure to keep your eyes peeled for shells hidden in the Bahamas sand and water.
What to Look for and Where
One of the best places to go shelling is Love Beach. While most of the beach is private, there is a small public entrance. Of course, you can find ocean treasures on almost any beach, so knowing what you're looking for is important.
Conch Shells
One of the most popular and easily spotted shells is the conch, and there are several types of this creature to find. Queen conch, the most common in the Nassau-Paradise Island region, are soft-bodied edible sea snails that have an external spiral shell and a glossy orange or pink interior. Native to this region, conchs actually live under the sand during the day and come out to feed at night during the first year of their life. In addition to finding them on the ocean floor, you can spot conch shell pieces in planters and roundabouts throughout the island. Remember, you are not allowed to take a conch shell if an animal is still inside. 
Other Treasures
There is more to find during your walk along the beach than conch shells. Other things you can stumble upon include sand dollars, netted olives, West Indian top shells, and moon snails. You might be lucky and also come across colorful sea glass. Any shells you find should be thoroughly cleaned. The best way to determine what type of shell you are looking at is by referencing a shelling guide like one found online or a book/field guide. 
Experience the Beauty of the Bahamas on a Nassau Getaway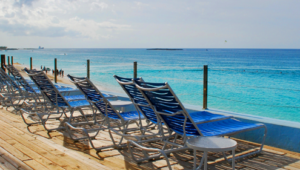 No matter where you look, there is something new to discover during your stay at Paradise Island Beach Club. From looking for shells to enjoying activities in the crystal Bahamas waters, there is endless fun on both dry land and the open seas. While our Paradise Island resort puts you close to all types of adventures, it also provides you with a tranquil place to call home.
Perfect for all groups, from families to couples, our private villas have everything you need to unwind after a day of fun. Cook a meal together in your fully-equipped kitchen, or stop by the Reef Bar to try Bahamian cuisine. Our resort features several amenities designed to enhance your stay, like concierge service, pools, and numerous other on-site activities. For more information on reserving your stay, call 1-800-310-5148.