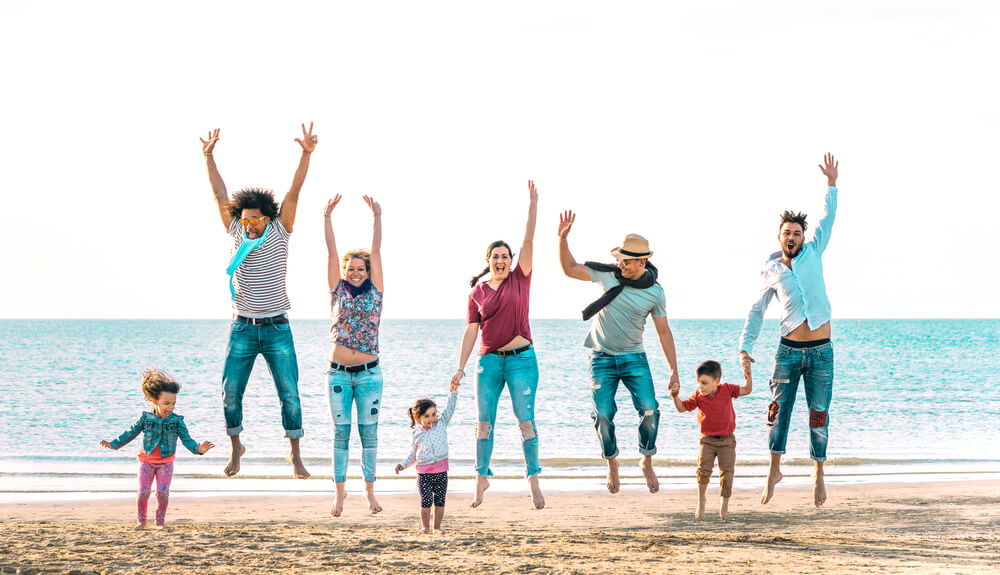 21 Jun

Plan the Ultimate Family Reunion at a Top Bahamas Vacation Spot

Vacations are always a great time, but they become even more memorable when you add family into the mix. Family reunions can be more than just a get-together in someone's backyard. So let the warm sunshine, crystal waters, and sandy beaches be the backdrop for your next family reunion. Paradise Island Beach Club has the accommodations to host your next family gathering in Nassau on Paradise Island, one of the Bahamas' best vacation spots.
Top Reasons to Book Your Family Reunion at Paradise Island Beach Club
When selecting your family reunion destination, there are several things to consider, like the size of accommodations, proximity to area attractions, and budget. Paradise Island Beach Club meets this criteria and more.
Private Villas
With 44 villas that can accommodate six guests, our resort can host families of all sizes. You'll enjoy all the comforts of home while relaxing in paradise. Our villas include a master bedroom with a king bed and en-suite bath, guestroom with two beds and private bath, fully equipped kitchen, and more. Start your day with coffee on your private terrace or balcony before meeting up with your other loved ones.
Proximity to World-Class Attractions and Activities
Family reunions are all about having fun with your loved ones, and one of the best ways to do that is with fun adventures. When you stay at Paradise Island Beach Club, you'll be close to more activities and attractions than you know what to do with, including:
If you need recommendations of what company to book for a tour or charter, be sure to talk to our front desk concierge.
Make Memories That'll Last a Lifetime on Paradise Island
If you're looking to take your family reunion to the next level, book your stay at Paradise Island Beach Club. Our Bahamian resort has the accommodations you need to enjoy time as a family and is close to the attractions you need to make memories. As a top Bahamas vacation spot, there's plenty to enjoy both on and off the property. Please call 1-800-310-5148 to learn more about booking your family reunion in paradise.