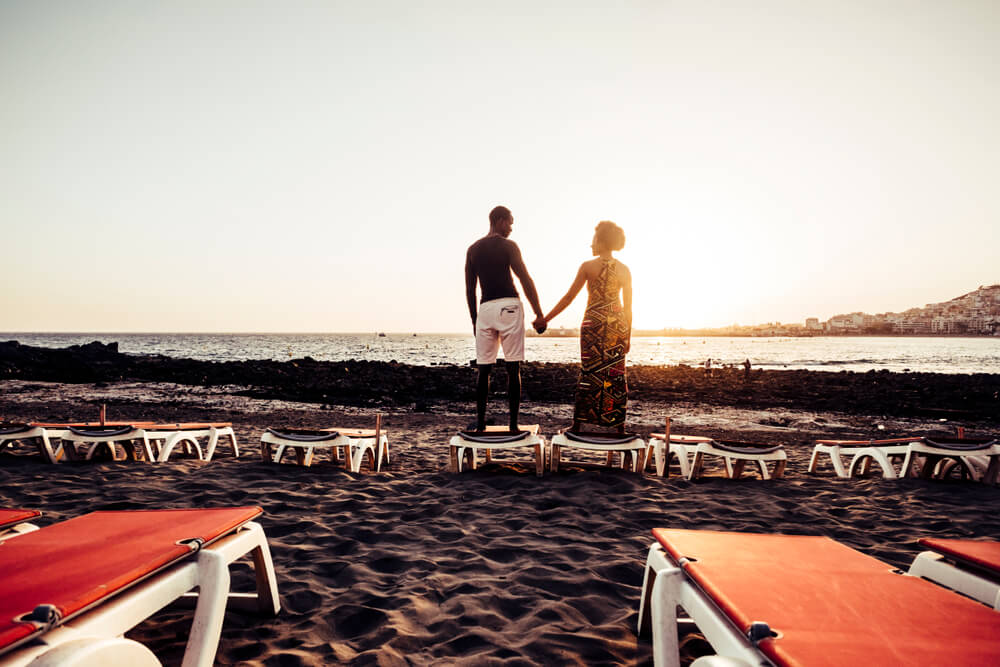 14 Feb

10 Date Jar Ideas for Your Romantic Bahamas Getaway

You're long overdue for a well-deserved vacation to your slice of tropical paradise. Treat your significant other to the romantic getaway of a lifetime at Paradise Island Beach Club. Spend your days lounging around in the sand, swimming in the crystalline Atlantic Ocean, and enjoying a plethora of Bahamas attractions. You'll have the utmost privacy at your luxurious villa on Cabbage Beach. Between our stellar cleaning practices and on-site COVID-19 testing (which we offer for a minimal fee), we dedicate ourselves to making everyone feel welcome and safe at our Paradise Beach resort. Once you're settled on your cozy, oceanfront villa, consider generating date jar ideas and make your romantic stay utterly unforgettable.
Rekindle Romance with Our List of Bahamas Date Jar Ideas
Whether you're celebrating a Bahamas honeymoon, a special anniversary, or a spontaneous couples' getaway, date jar ideas are excellent to have handy. Skip the endless cycles of "I don't know; what do you want to do?" and mindlessly scrolling through webpages featuring things to do in Paradise Island by coming with a list of possible adventures. From lowkey evenings relaxing on our Bahamas beach to thrilling area adventures, you're sure to cultivate the perfect plan for your romantic rendezvous.
Bond with your significant other and treat yourself to an intimate evening in your beachfront villa—cook dinner together, eat by candlelight, and sip on homemade tropical cocktails.
Check the sunset times in Paradise Island and plan a romantic walk on the beach.
Soothe sore muscles and book our on-site couples' massage services.
Embark on a socially-distant sightseeing horseback riding escapade. 
View some beautiful tropical landscapes and challenge your partner to a rousing round of golf.
Treat yourselves to an unforgettable nautical adventure and spend a few hours swimming with pigs.
Take advantage of our on-site bikes and peddle your way around the island. 
Try your luck at a Paradise Island casino.
Discover what it feels like to fly on a parasailing excursion.
Spend the evening playing your favorite board or card games; up the ante with a few fun bets, i.e., the winner gets a massage, loser makes dinner, winner picks the movie, etc. 
Fall in Love All over again at Paradise Island Beach Club
Romance is in the air at our Paradise Island resort. Our assortment of luxurious accommodations provide the perfect space to bond with your significant other and spend countless hours relaxing to the soothing sound of ocean waves. Prepare meals in your fully-equipped kitchens, or order a decadent dish from our on-site Reef Bar. Plus, with your backstock of date jar ideas, you'll never run out of things to do on Paradise Island. For more information on planning your romantic getaway, please give us a call at 1-800-310-5148.